Mobile Auto Electrician Cairns | Vehicle Sparkies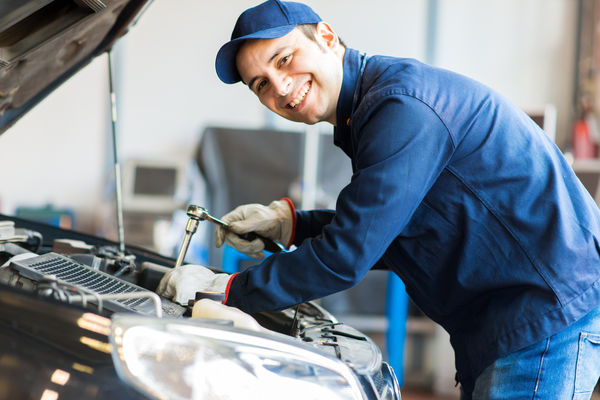 Having issues with your car's electrics? Don't have time to drop it off at a garage?
No worries! Give us a call and arrange a time for one of our experts to come by and take a look at your vehicle.
We offer honest, upfront pricing, and can handle all makes and types of vehicle. Still not sure? Check out what we can do:
Our Services
Battery Testing & Replacement
Ensure a flat battery does not ruin your next holiday
Air Con Servicing
Keep your family cool all year round
Car Diagnostics
Diagnose and fix all types of car electrical problems
All Vehicle Types
We can work on all vehicle types, including 4WD, caravans, trucks and trailers
We come to you and can service your vehicle anywhere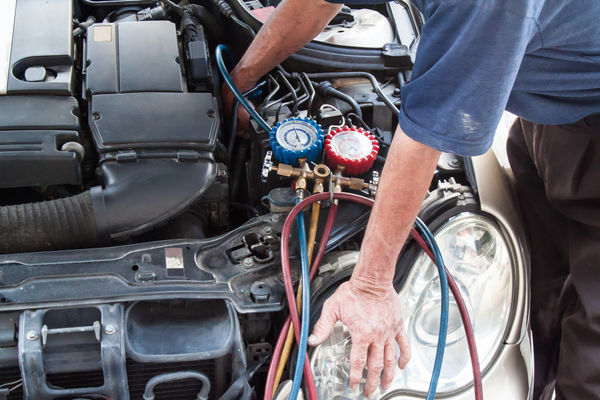 Car Aircon Servicing
Over time, air conditioning systems can lose refrigerant (gas), leading to poor cooling power and increased wear and tear on the compressor.
This can lead to higher fuel consumption as your aircon will struggle to cool down the car and need to run at maximum capacity all the time.
By regularly servicing and regassing your car aircon, you can make sure that it is functioning properly, which will help to maintain optimal cooling, reduce fuel consumption, and extend the life of the system.
If necessary, a new aircon system can be installed.
We have years of experience serving the Cairns community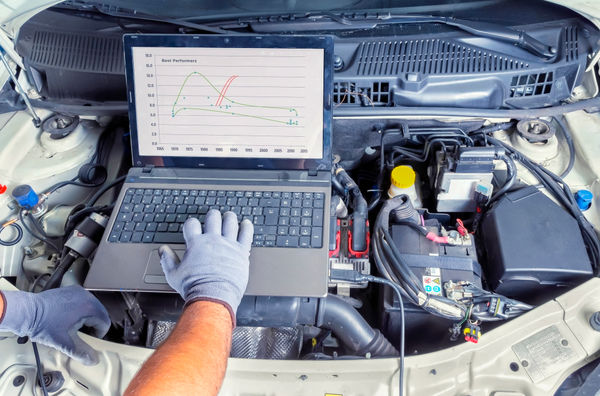 Vehicle Diagnostics
Vehicle diagnostics involves identifying and troubleshooting issues with the electronic systems in your vehicle. Thanks to our specialised automotive diagnostic tools and software, we can quickly identify any potential wiring problems with your vehicle.
This lets us quickly pinpoint the root cause of your issue, which saves time and money by avoiding unnecessary repairs.
It also helps to keep you safe on the road by identifying potential issues with your brakes, transmission, and other critical components.
We service all Cairns suburbs, including the Northern Beaches, Cairns Central and Stratford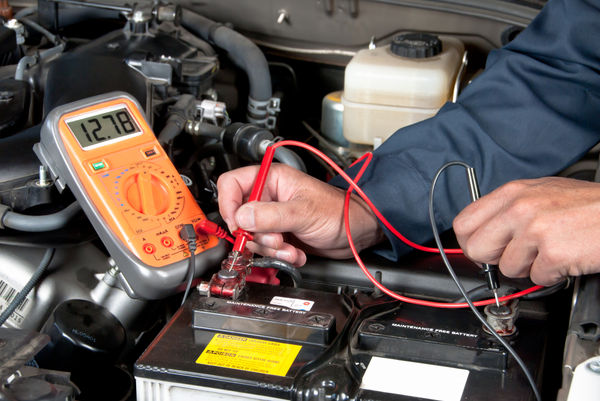 Battery Testing & Replacement Cairns
A reliable car battery is crucial to the performance of your vehicle, and we're here to ensure that your battery is in good condition and working as it should.
The last thing you need when you're running late for work is to find that your car won't start because the battery has gone flat.
Let us come to you and inspect your battery for issues. We'll check the voltage, inspect for any corrosion on the terminals, and replace your battery with a new, high quality unit if necessary.
Why Choose Us?
Completely Mobile
High quality, reliable vehicle servicing from the comfort of your home
Free Quotes
We will inspect and give you a free no-obligation quote
Simple Pricing
All pricing is upfront and confirmed before starting work
Years Of Experience
We have been servicing Cairns and surrounding areas for years
Testimonials
The auto electrician arrived right on time and were very professional the whole time. I don't know anything about cars, so it was great that he explained everything to me simply. It was great not having to take time off work or spend hours waiting at a mechanic. Thanks guys!
Sam R
My aircon works better than it ever did before! Hallelujah!! Thank you so much!
Chris M
Trying to find the time to get my car serviced while taking care of my kids is impossible. Thanks to these legends, I can have my car serviced from my driveway!
Ally T
Auto Electrician FAQ
What kinds of issues can an auto electrical expert fix?
We can handle all electrical services, from battery testing and replacement through to wiring repair, alternator replacement and ignition system repairs.
Common problems include flat or failing batteries, light bulb replacement, indicator issues and dashboard warning light diagnostics. We can also do canopy wiring for all 4WD models.
Is a mobile auto sparky more expensive than a traditional auto repair shop?
Generally, the hourly rate for a mobile technician is comparable to a regular auto sparky. However, as we need to travel to you to carry out the repair work, there is a callout fee involved which adds to the total cost.
In saying that, you can save hours (or even days) of waiting for a regular auto electrician to finish repairing your vehicle.
Needless to say, this is very inconvenient and may actually be more costly than the extra fee you are charged in the first place.
Do you offer emergency callouts?
Yes, we do offer emergency callout services. We are available to come to your location and provide urgent assistance if you experience a breakdown or electrical issue with your vehicle outside of regular business hours.
Bear in mind that there will be an additional cost associated with this, as our electrician may need to prioritise you above our other customers and attend to your vehicle outside of normal business hours.
In saying that, an extra fee beats being stranded on the side of the road without a working car!
Are there any limitations to what you guys can repair?
While we can handle almost everything you can throw at us, there are a few exceptions to what we are able to do while attending to your vehicle.
If your vehicle requires extensive engine or transmission repairs (or really anything that requires us to hoist your vehicle), we will typically require a workshop with heavy lift equipment.
Some manufacturers have specific procedures for certain mechanical repairs that cannot be completed on the road. That being said, many common electrical issues in vehicles can be diagnosed and repaired by our experienced auto sparkies.
We have access to the same diagnostic tools and equipment as traditional repair shops, and they are able to source the necessary parts to carry out repairs. If unsure whether our service is suitable for your problem, get in touch with us via the quote/contact form.
What types of vehicles can you work on?
We can work on everything from small cars to 4WDs, caravans and motorhomes - basically any form of auto electrics. If you are not sure whether we can take care of your vehicle, simply contact us.
Do you offer any warranties or guarantees on your work?
We offer a 3 month or 5,000km (whichever comes earlier) guarantee on all of our Cairns auto work. If there are any defects in our automotive electric work within this time, we will replace it at no cost.